Java Workers: Top-end Java Contracts in City Finance


This is a summary of some UK/London-based agencies for senior-level UK contracts (architect/engineer/developer) in finance (eg fixed-income/derivatives investment banking in the City or Canary Wharf) where the primary implemention language is Java or C++ (ie cross-platform), and which strongly feature scalability/distribution/parallelism/security, eg Web-facing, threading, J2EE, task-farming, P&L, scenarios. UNIX (eg Linux/Solaris) is often needed for back-end projects.
This selection is based on my interactions with the agencies recently, and, where relevant, back as far as about Y2K.
Preferred (responsive, personal, etc)
Agency / URL / Phone
Contacts (email)
Last update
McCabe & Barton
mccabebarton.com
+44 (0)20 7796 3218
Claire McGee (claire)
2013/05
Client Server
Client-Server.com
+44 (0)20 8390 8390
Adrian Davies (adavies)
2013/05
Trinity Europe
trinityeurope.com
+44 (0)20 7929 2161
Ben Dunlop (ben)
2013/04
Huxley Assoociates
Huxley.com
+44 (0)20 7469 5050
Jamie Burgess (j.burgess)
2013/05
Harvey Nash
HarveyNash.com
+44 (0)20 7333 0033
Luke Bailey
2013/05
Hudson
Hudson.com
+44 (0)20 7187 6000
Anthony Besant (anthony.besant)
2013/05
Optimum IT
Optimum-IT.com
+44 (0)20 8639 4100
Frazer Wilson (FWilson)
2013/05
Madison Maclean
MadisonMaclean.com
+44 (0)20 3030 5053
Adam Rosenthal (adam.rosenthal)
2013/05
McGregor-Boyall
McGregor-Boyall.com
+44 (0)20 7422 9000
Nic DeVito (ndevito)
2013/05
JenrickIT
JenrickGroup.co.uk
+44 (0)1932 245 500
Richard Johnson (richard.johnson)
2013/04
Hydrogen Group
HydrogenGroup.com
+44 (0)20 7002 0000
Harry Wimbourne
2013/04
Real Resourcing IT
RealIT.com
+44 (0)20 7398 3600
2013/04
OTC Computing
OTCComp.com
+44 (0)20 3397 2960
Marilyn D'Sa (marilyn)
2013/05
Less Preferred / Untested (eg no personal contact/history, less specialist)
Agency / URL / Phone
Contacts (email)
Last update
AstonCarter
AstonCarter.co.uk
+44 (0)20 7997 1000
Anthony Mendel (amendel)
Stuart Hurwitz (shurwitz)
2007/06
Certes Computing
Certes.co.uk
+44 (0)1675 468 968
Hayley Kells (hayley.kells)
2007/05
Connect Group Consulting
CGC-Ltd.co.uk
+44 (0)20 8973 3333
Stefano Buonassisi (stefanon.buonassisi)
2007/05
Dart Resourcing
Dart-resourcing.com
+44 (0)870 870 0290
Matt
2007/04
eFinancialCareers
eFinancialCareers.co.uk
+44 (0)20 7749 0271
Nathan Salisbury (sales)
2007/04
Elan IT
ElanIT.co.uk
+44 (0)20 7830 1557
Seamus Breslin (Seamus.Breslin)
2007/04
Global Resourcing
Global-Resourcing.com
+44 (0)20 8290 7200
Lee Duncan (leed)
2007/04
Gumtree (London computing/IT jobs)
Gumtree.com

-
2008/06
IT Job Board
ITJobBoard.com
+44 (0)20 7307 6300
(contact)
2007/04
ITRS
ITRSLtd.com
+44 (0)845 058 1088
Curtis Miall (curtis)
2009/03
JobServe
JobServe.com
+44 (0)1621 817335
-
2007/04
JobSite
JobSite.co.uk
+44 (0)870 774 8811
-
2007/05
J People
JPeople.co.uk
+44 (0)20 7868 5079
-
2007/04
JRecruit
JRecruit.com
+44 (0)870 752 4077
Elmer van den Heuvel (elmer)
2007/05
Madison Black
MadisonBlack.com
+44 (0)20 7469 5655
Pex Patel (u.patel)
2007/10
MorningGroup
MorningGroup.com
+44 (0)20 8133 5866
Mike Swindale (employment)
2009/02
Parity Resources
Parity.net
+44 (0)20 8543 5353
Danny Lo (d.lo)
2007/04
Progressive
Progressive.co.uk
+44 (0)20 8971 8888
(contract)
2008/08
Pathway Resourcing
PathwayResourcing.com
+44 (0)20 7292 6888
(london)
2009/07
Strategic Resource Group
StratRG.com
+44 (0)20 7292 6161
(contract)
2007/04
Techno Jobs
TechnoJobs.co.uk
+44 (0)207 152 4024
-
2007/04
Vivamex
Vivamex.co.uk
+44 (0)20 8868 8979
John
2007/04
Key Java/Tech Resources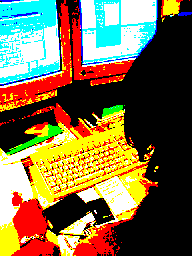 Presence does not necessarily indicate endorsement.
Please read our common privacy policy.
Copyright © Damon Hart-Davis/ExNet Ltd 2007--2020.